About Us
Established in 2002 and headquartered in Kirkland, WA, OSS Integrators is an IT operations consulting and analytics firm. Specializing in the network management and service assurance space, we provide our clients with software integration, solution engineering, and support services for Operations Support System platforms. We work collaboratively with our clients through all phases of architecture, design, implementation, and production support. Our superior services are demonstrated by our track record of high-quality, on-time project delivery and subscription support services. To better support our clients, our office includes a training facility, demonstration and innovation lab, and a dedicated client support center.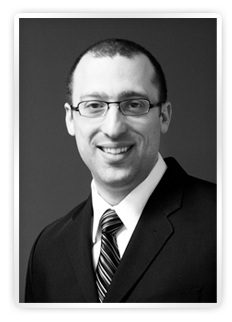 Ari Gurewitz
Ari is the Managing Director and Founder of OSS Integrators and is accountable for the vision and direction of the company. With over 20 years of experience in IT and consulting, Ari is a leader and expert in the IT operations and network management space. Prior to founding OSS Integrators, he held senior positions with several leading consultancies.
Ari founded OSS Integrators in 2002 to meet the need customers expressed for an agile company that provides technical services with a personal touch. In addition to his executive responsibilities, Ari personally engages with clients and maintains a sharp edge with the technology and discipline of operations management.
Ari holds a Bachelor of Science in Computer Science and Engineering from the University of Connecticut. In his spare time, Ari is pursing his private pilot's license, and he enjoys skiing and fishing in the Pacific Northwest.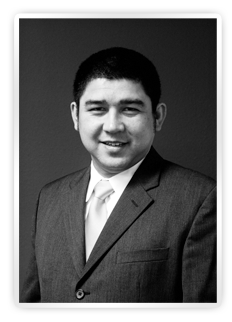 Budi Danuningrat
Budi is a Managing Partner and Vice President of OSS Integrators and is responsible for business development with a focus on developing strategic relationships, general sales, and account management. With over 15 years of experience in Operational Support Systems (OSS) and network management, Budi is a recognized expert and has spoken at many industry conferences worldwide.
Budi has a wealth of experience in the deployment and product management of OSS systems, and he has brought leadership to projects and organizations with some of the largest telecom companies in the world. Participating as an OSS Architect, Budi was involved as a contributor to the 3G Partnership Project (3GPP) standards body.
Budi holds a Bachelor of Science in Management Information Systems from Bellevue University, Nebraska. He serves on the Board of Directors at Cerdas Foundation, a Seattle based non-profit organization that provides financial aid for education to underprivileged children. He also enjoys snowboarding, mountain biking, and music.